Photographic Adventures in Paradise
Categories

Archives

Search

Recent Comments

Recent Posts

Links

Maps

weather

Calender

Links

Maps

weather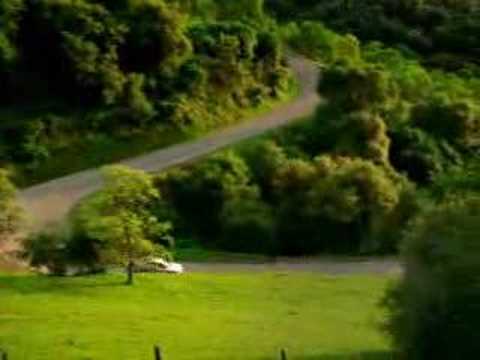 Do you ever think as a hearse goes by,
that you may be the next to die?
They wrap you up in a big white sheet
From your head down to your feet.
They put you in a big black box,
And cover you up with dirt and rocks.
All goes well for about a week,
Then your coffin begins to leak.
The worms crawl in, the worms crawl out,
The worms play pinochle on your snout.
They eat your eyes, they eat your nose,
They eat the jelly between your toes.
A big green worm with rolling eyes,
Crawls in your stomach and out your eyes.
Your stomach turns a slimy green,
And pus pours out like whipping cream.
You spread it on a slice of bread,
And that's what you eat when you are dead.
We came across this new restaurant in the back streets of  Cancun late one night and sampled some verrrrrrry strange dishes………….we don't even know what they were made from only that the chef was from some place in Romania, that began with a "T"………………. all we know is that we feel very weird today and I have an almost uncontrollable urge to grab onto an electrode and start dancing the "Monster Mash"……….how very strange?
The mice were ALL OVER THIS ONE……………
Some kind of severed fingers???
Could these really be eyeballs?

These weren't too bad but you had to brush the scorpions away first……

We noticed the owner/chef had a finger bandaged up……………wonder where he severed it?

This brain stew with another severed finger in it wasn't all that bad……………..considering……

that this was the owner/chef, who told us his name was Michael, but we think it was BORIS……..and then he morphed right before our eyes!
Yesterday, was Sunday October 25th, 2009……………..and we took a ride on the UltraMar Ferry to Isla Mujeres to meet some friends, take some new pictures, and try out a restaurant I've been hearing a lot about recently. It was a perfect weather day and the sun, sky, sea, & temperature, were all perfect for a day outing. Here are a few pictures of our day on Isla:
Leaving the Gran Puerto ferry terminal:
Bow proclaiming the name of the new boat
The Ultra Jet 1 at the Cancun dock
Very sleek captains bridge
The new mesh seats up top, very nice because they breathe and shed water
Close-up of new ferry seats
The new ferry has ramps that are located at front and rear and on both sides of the boat. They are automatically raised and manually lowered
Isla ……………..here we come
Yes………..Virginia, that really is the color of the water around the island of Isla Mujeres
The Isla ferry terminal
The older wooden dock no longer used by UltraMar

The new Posada del Mar (PDM) palapa bar/spa ??? I'm not sure……..
A closer view
Entry stairs
A different view of the Isla lighthouse
Isla's fisherman's memorial fountain
Dedication plaque

Colorful corner house
Cockterleria Minimos our favorite place for seafood on Isla
Menu board (which way is it spelled?)

What would Isla be without a picture of the JAX Bar & Grill
Soggy Peso restaurant and bar…………….hard to find but worth the search
Park your cart and follow the signs
Ah……Ha! We made it! Soggy's bar
Dare you lift it?? Who do you think was this months winner???
Here's what everyone is talking about…………………The famous Soggy Peso "Heathen Platter" containing a full rack of baby back ribs with sides of potato salad, beans , some choriso sausage slices, and a square of corn bread with 3 pats of butter. The ribs were cooked to where they were falling off the bone. They had no barbecue sauce on them at all. You can request it on the side but the ribs were not cooked with it on them. The potato salad was very good, the beans and the corn bread also good, and the choriso sausage slices were really good. This selection was priced right at 225 peso's. Beverages were extra. This style of ribs is not easy to find here in Mexico.

I happen to prefer a "Texas" style baby back thick with smoky flavored sauce and with a nice char on the outside of the meat and not falling off the bone. With Soggy's ribs I didn't get any smoky flavor when eating them and I really missed the barbecue sauce. I don't know if they were smoked at all or oven cooked. However for those that like this style of baby back ribs they are good and well worth a visit to the Soggy Peso. Soggy's is a really nice place and the ambiance is perfect. The prices were friendly as were the wait staff and owner. You won't go home from Soggy's hungry. We enjoyed our left over ribs tonight for dinner outside on our patio.

A special treat……………..we bumped into Beck and Craig and talked them into joining us at our table and had a pleasant chat with them. We also said "hello" to Mr. Bo, and we were brought to and introduced to Soggy's by Jim and Carmita.

The "Soggy Peso" has a great name and it's a great place that is frequented by many ex-pats and visiting Islaholics during their stay on the island. It's a friendly place to spend some relaxing vacation time with old friends while making some new ones.
I know that we plan to return whenever we are visiting Isla Mujeres.