Photographic Adventures in Paradise
Categories

Archives

Search

Recent Comments

Recent Posts

Links

Maps

weather

Calender

Links

Maps

weather
We have a room in our home here in Cancun that we really never knew what to do with. At first I used it as our home office and a place to hook up our computer and pay our bills. But after a few years I grew tired of the messy look  and wanted to re-purpose this space. It is a 3 sided room with one end open to a area at the top of the stairs and a hall leading to our bedrooms. Many of the homes here feature such a space and mostly it seems to be used as a TV area or just a place to sit and read. So we moved all the office furniture to a different room and painted the walls to freshen it up. In preparing for the paint I removed some very old pleated window shades that were covering two sliding windows. We found that above these windows were 2 more arched windows and the effect of the combination of the rectangular and arched windows was quite dramatic. The problem was that there was no view. About 10 feet out the view was of our neighbors side wall of their home. To make matters worst we now could see directly into their laundry room and they could look directly into our home. I didn't want to put the shades back up so I started thinking about a solution. This is what I came up with. ……(see  pictures below)
I was fortunate to have made the acquaintance of a local artist that worked in stained glass.His name is Rocco Horacio Murray. I gave him a call and asked him to take a look at my windows and my idea to replace the glass with some stained glass. I gave him a few ideas of subject matter that my wife and I thought up and after some back and forth we commissioned him to create these windows. They far exceeded our expectations and we are so pleased to have some of Horacio's art work as part of our home.
This 1st picture is what these windows looked like "BEFORE"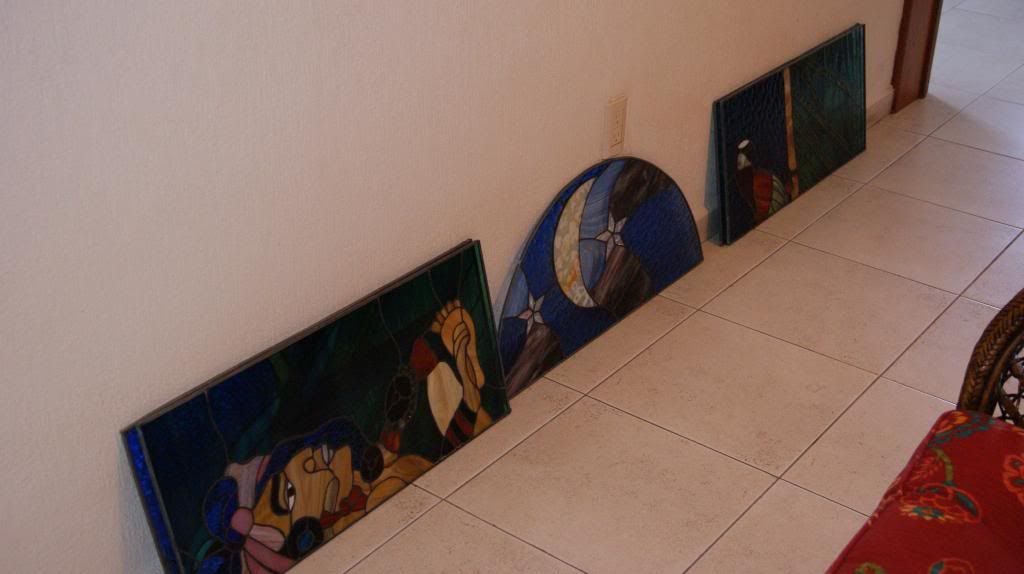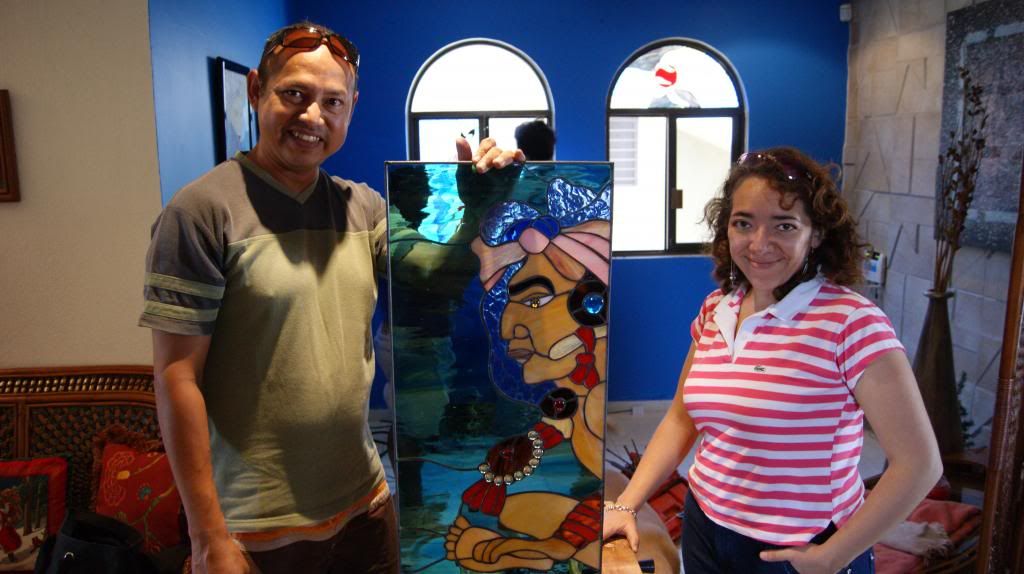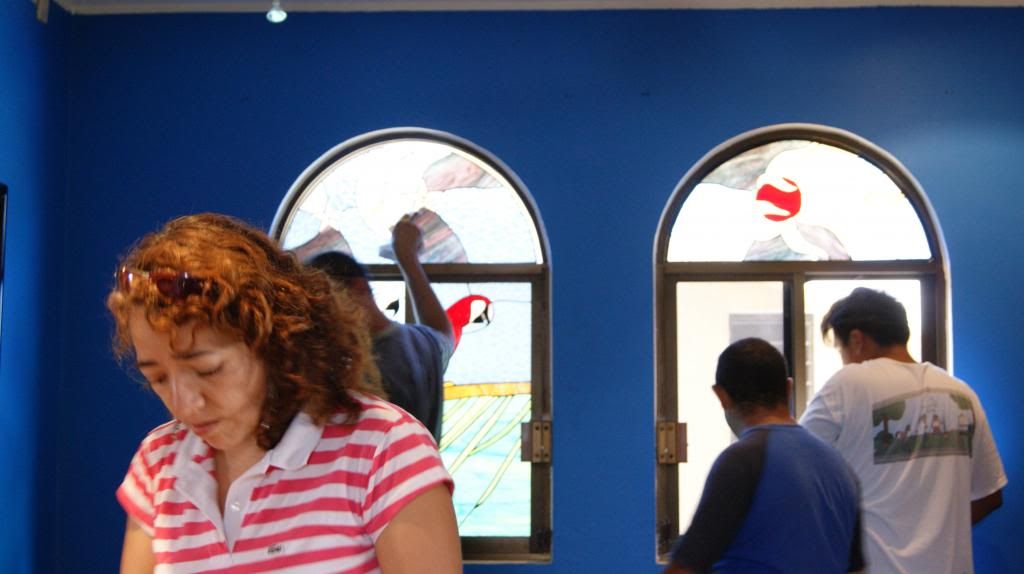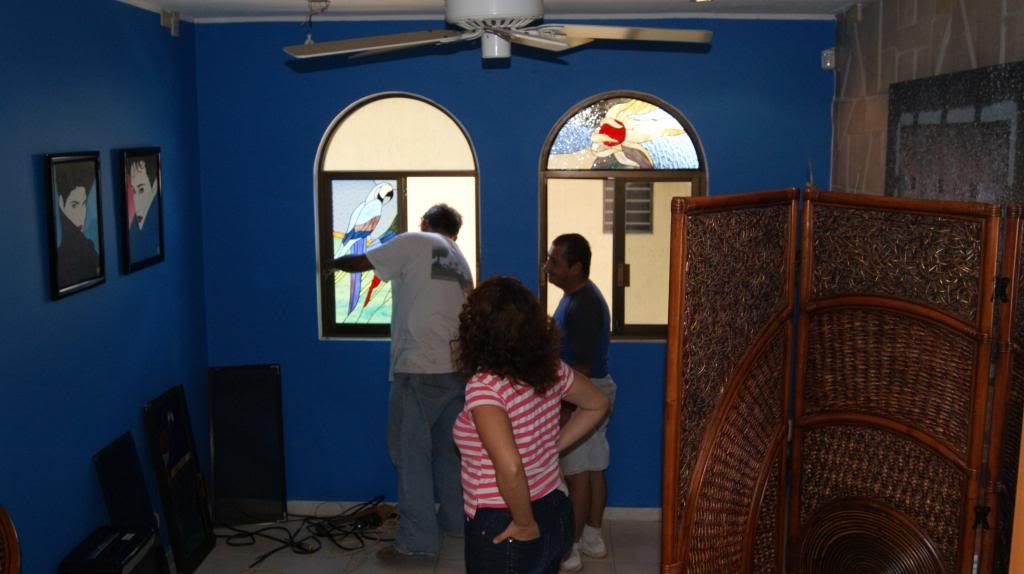 These are the finished "AFTER" pictures…..
Thank you Horacio…………….
In downtown Cancun where we live their are many small parks sprinkled throughout the various neighborhoods. This one is just a short walk from our home. It's beautifully maintained by a full time staff. We enjoy our walks through the jungle like pathways with our dogs. It's "jungle like" in some places….. you can hear the birds chirping,  and if you listen carefully you can hear the wild animals growling and roaring as we pass by……………..
http://i561.photobucket.com/albums/ss55/cancuntom/DSC00228.jpg
http://i561.photobucket.com/albums/ss55/cancuntom/DSC00229.jpg
http://i561.photobucket.com/albums/ss55/cancuntom/DSC00230.jpg
http://i561.photobucket.com/albums/ss55/cancuntom/DSC00232.jpg
http://i561.photobucket.com/albums/ss55/cancuntom/DSC00234.jpg
http://i561.photobucket.com/albums/ss55/cancuntom/DSC00235.jpg
http://i561.photobucket.com/albums/ss55/cancuntom/DSC00236.jpg
http://i561.photobucket.com/albums/ss55/cancuntom/DSC00237.jpg