Photographic Adventures in Paradise
Categories

Archives

Search

Recent Comments

Recent Posts

Links

Maps

weather

Calender

Links

Maps

weather
I've stumbled upon a couple of interesting subjects lately……..a shark encounter….and a takeoff and pluck of an advertising banner by a light aircraft. As usual I had a camera ready. The bull shark was filmed with my iPhone 4S and the aircraft video with my GoPro Hero 3 Black.
Just filmed this video of a bull shark at  kilometer 2.75 on Boulevard Kukulcan between Playa Juventud and Vilas Junveniles. This is just southeast of the Holiday Inn on the Caribbean side known as Mujeres Bay. We were meeting to play cards at our friends that own a condo on the beach. I noticed a reef police boat pull up to the end of the dock and a small crowd gather. I walked over and saw this shark swimming around so I filmed it with my iPhone. It turned out that is has been there since this morning and we could still see it's fin protruding from the water when we left at around 6PM.

From the National Geographic web site:

Bull sharks are aggressive, common, and usually live near high-population areas like tropical shorelines. They are not bothered by brackish and freshwater, and even venture far inland via rivers and tributaries.
Because of these characteristics, many experts consider bull sharks to be the most dangerous sharks in the world. Historically, they are joined by their more famous cousins, great whites and tiger sharks, as the three species most likely to attack humans.
(Click anywhere on the picture below to start the video)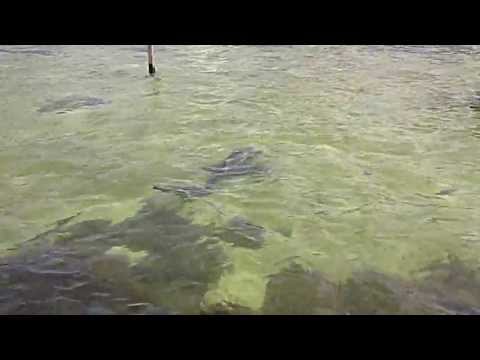 Then yesterday I was on my way to a RC track when I passed a airplane hangar in the jungle. I stopped and met the owner and he gave me a tour of his airplanes. He has a business pulling flying banners behind his aircraft up and down the beach in the hotel zone. I filmed this because I was curious as to how they get the banner aloft.  So this video shows you how it's done.
(Click anywhere on the picture below to start the video)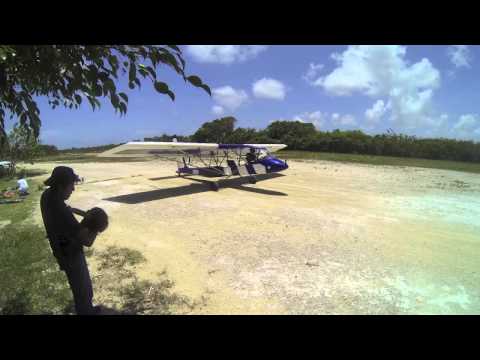 Parts one and two……..introduction
(click anywhere on the pictures below to start the video's)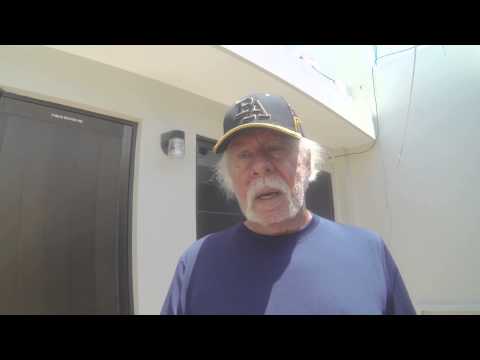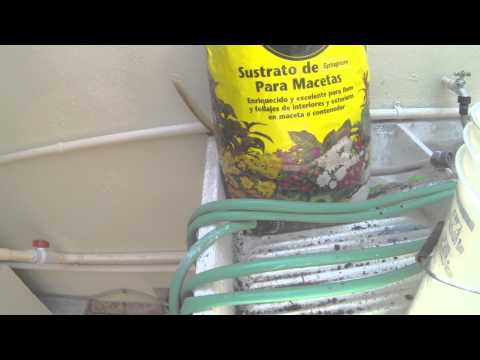 to help germinate my seeds faster I made a germination box using an old heating pad on the floor
with a covered plastic storage box and a florescent lamp……
The seeded peat cups in the warm germination box……
The idea is to keep the seedlings at about 85F while they germinate…..
After  few days…….we have sprouts
Stay tuned to follow the progress of my garden
It started raining in Cancun around noon Saturday June 1st. It continued to rain non-stop for 16 consecutive hours. After a brief top in has rained for 5 days straight. I've had to pump down the swimming pool 3 times to keep it from overflowing. Many streets are flooded and you have to be careful when driving through the deep water. They are saying that we have received 35% if the total yearly rainfall in the last 5 days and that so far we have taken on more water than was dumped on Cancun by hurricane Wilma 7 years ago.
We continue to enjoy our 5th year of retirement here in the sub-tropical climate of the Yucatan. The following are random pictures that I've taken recently. Also a video or two.
First up is a video I made of a giant ray in the Atlantis aquarium in Nassau. It had a wingspan of over 10 ft.!
(Click anywhere on the picture below to open the video)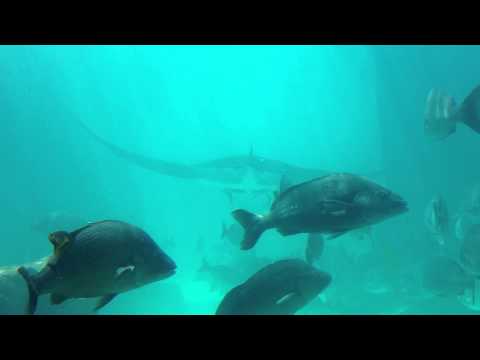 Some of the many artifacts in a restored hacienda in Vallodolid, Mexcio
Jimmy Buffett's Cancun, Margaritaville…..
Wet and Wild water slide in Cancun…….
(click anywhere on the picture to start the video)