Photographic Adventures in Paradise
Categories

Archives

Search

Recent Comments

Recent Posts

Links

Maps

weather

Calender

Links

Maps

weather
While vacationing in Nassau we stopped by the Bob Marley Resort & Spa to check out the gift shop and grounds……
The gates to the resort and spa
The entrance way to the gift shop
Inside of the gift shop
This is the  driveway into the resort
A quiet corner of the grounds with pools of water in a natural setting
From the lobby looking out towards the ocean
This is the back of the resort with rooms facing the Caribbean and the pools
There is a Marley room with many of his gold, silver, & platinum album awards as well as pictures of him from back in the day.
His award winning album….."Legend"
Seemed to be a very nice place to stay, small, quiet, and beautifully done.
Well, one afternoon we were sitting in Pancho Willy's having a beer and nachos……and I noticed this guy flying above the water in the lagoon……
(Click anywhere on the first picture to start the video……)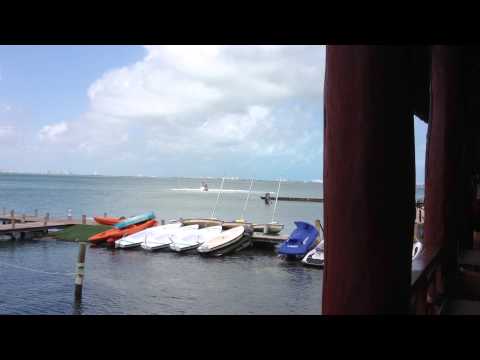 Suzie checking out the flyboarder……dude
You place your feet in these boots and jump in…..
IMG_0322
I guess this 180 elbow either goes in the attending ski-doo or under water…..the water feeds into it and up the long red hose and a motor in the ski-doo pumps the water at high velocity pushing you into the air thru those two handles that you use to steer with ……..all new to me.